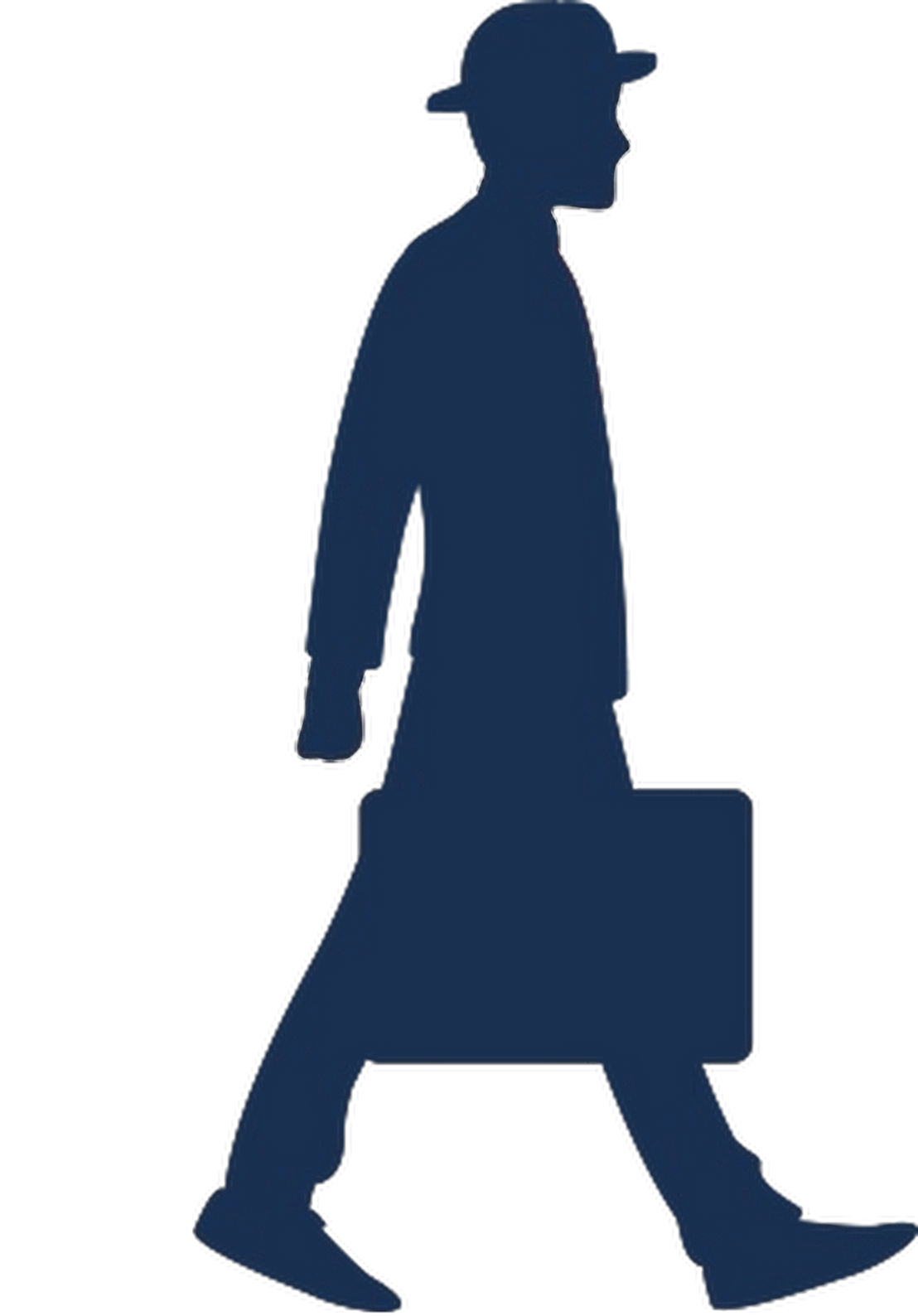 Never be a bystander
The Holocaust could happen because the majority of the population stayed silent. Most people were not Nazis of course, but they became passive bystanders. But during this time of horrendous evil and inhumanity, there were a number of individuals who dared to go against the stream and tried to help their fellow humans. It is our duty to remember these heroes. But it is even more important to follow their example and be inspired by their courage and humanity.

Raoul was a hero, but he did not act alone. He built up an organization of around 300, mainly Jewish, coworkers, and he got active support from all the other diplomats at the Embassy of Sweden. Diplomats from other neutral countries also had their own rescue programs and cooperated with Raoul.

There are also many examples of Hungarians who risked, and often sacrificed, their own lives to help their Jewish compatriots. These were army officers, policemen, priests and civil servants who used their influence to help Jews. But there were also many ordinary people who helped by hiding their Jewish neighbors.

It is important to remember the heroic deeds of Raoul and the others who save lives – but it is even more important to follow their example. Together with partners such as the Raoul Wallenberg Association, the Raoul Wallenberg House of Humanity, and the Swedish Raoul Wallenberg Academy, the Embassy of Sweden in Budapest supports a number of programs and projects that aim to pass Raoul's legacy on to the next generation.

'In the footsteps of Wallenberg' is a competition for high school students. Teams from schools from all parts of Hungary, and also the Hungarian speaking parts part of the neighbouring countries, compete in their knowledge about the Second World War, the Holocaust and Raoul Wallenberg. The students also get an opportunity to reflect on more current issues such as racism, intolerance, and discrimination.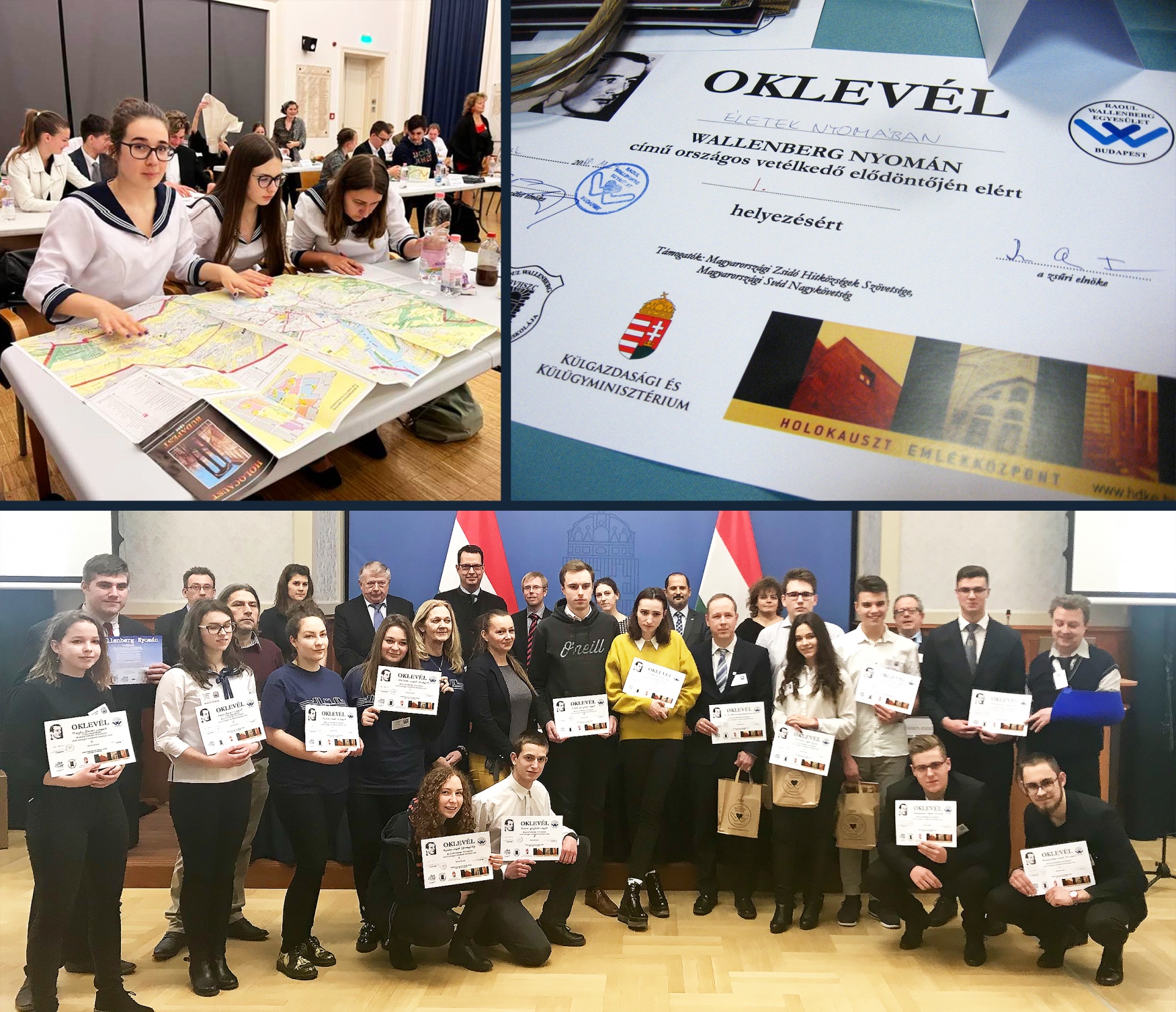 'The Cube' is a school project about Human Rights. Students create exhibitions on the theme of Human Rights inside large cubes, which are exhibited to the public. There are cubes in schools all around the world, and so far more than 10 Hungarian schools have taken part in this project.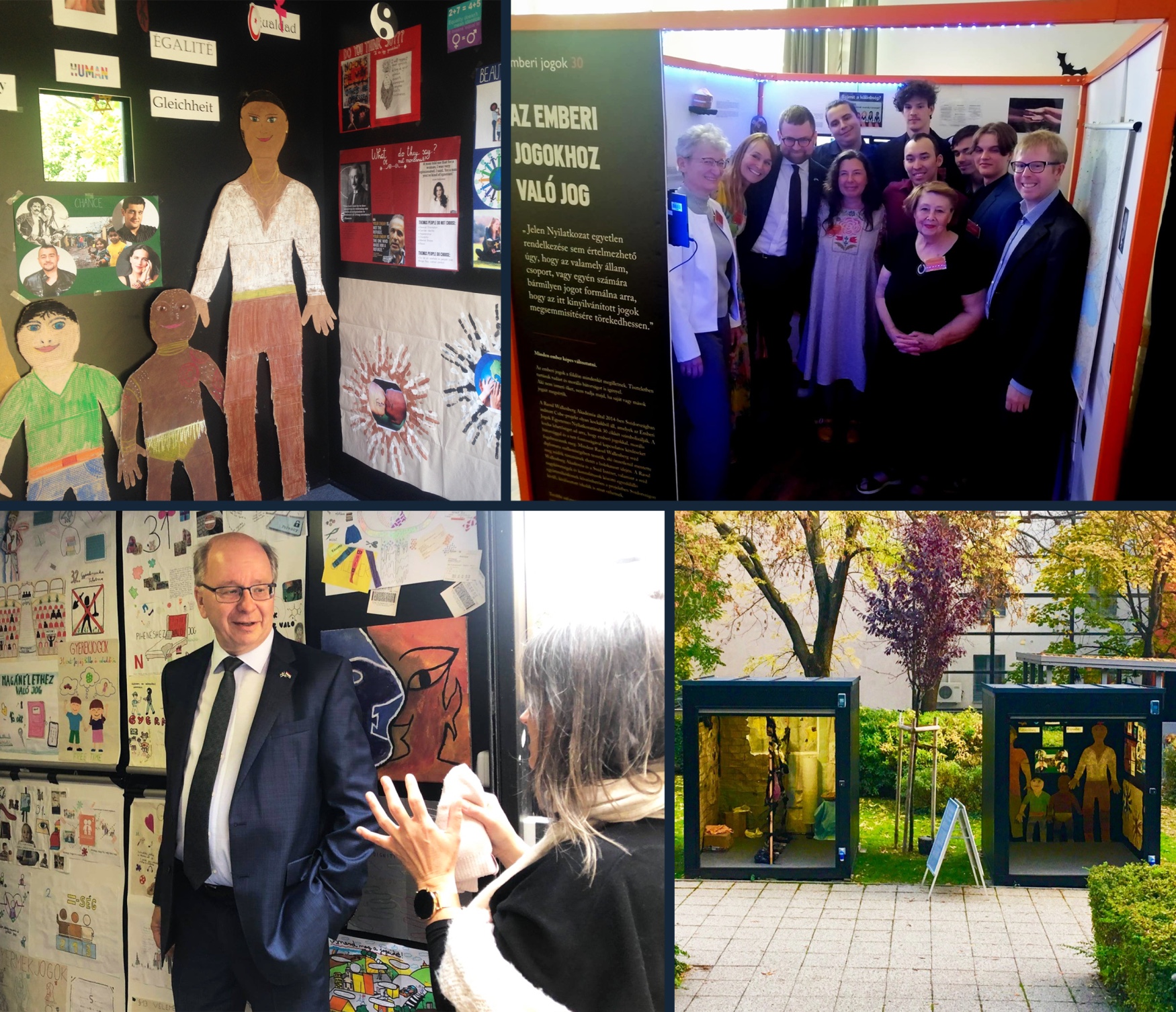 The 'Young Courage Award' is an international award for young people that have shown courage in standing up for their convictions in their everyday lives. For example, by standing up to bullying, helping people in distress, or by advocating for minority rights.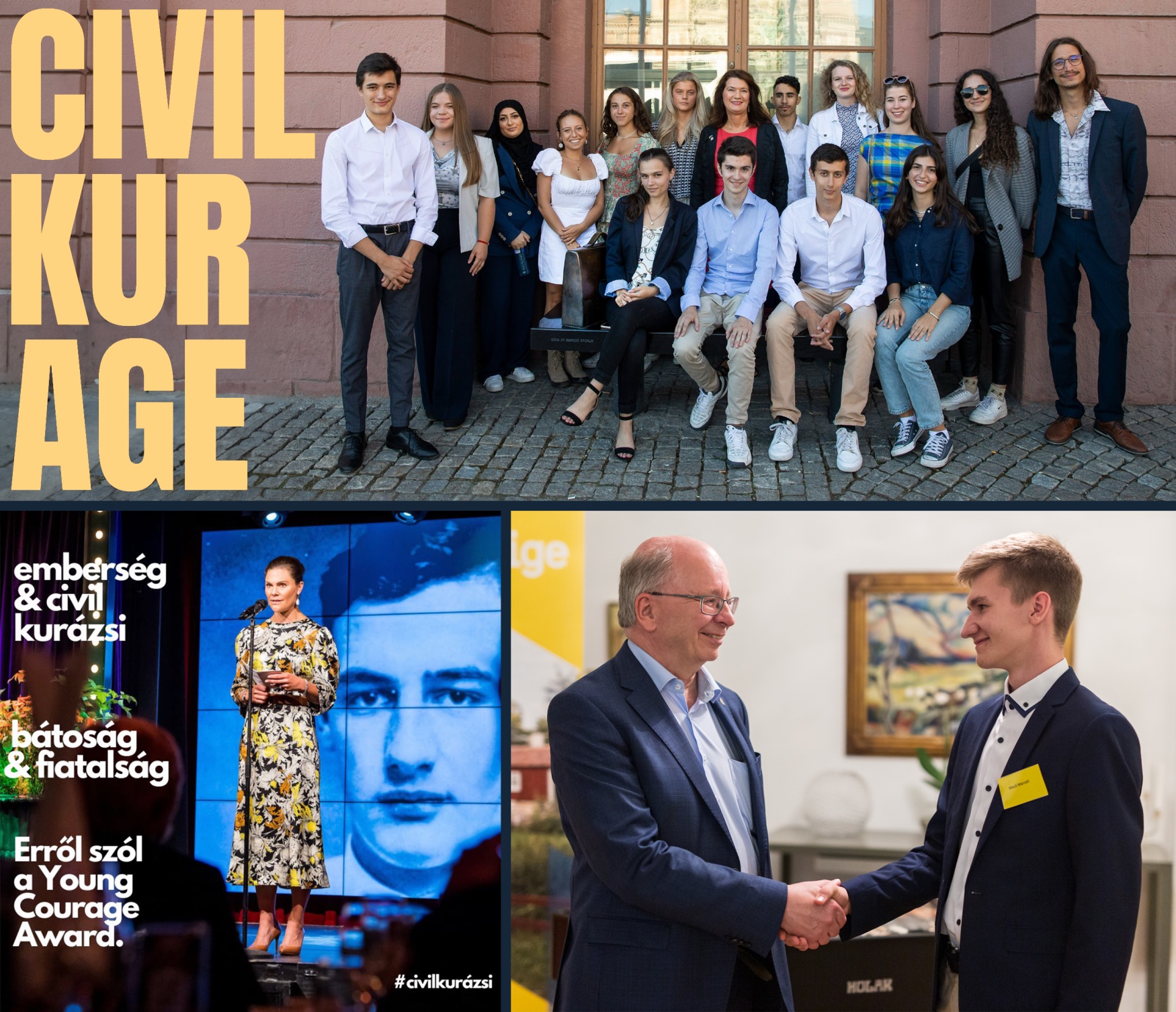 The last time Raoul Wallenberg's colleague and friend Per Anger spoke to him in January 1945, he asked Raoul why he was taking all these risks now that the war was soon over. Raoul replied:


"To me there's no other choice. I've accepted this task and I could never return to Stockholm without knowing that I'd done everything humanly possible to save as many Jews as I could'."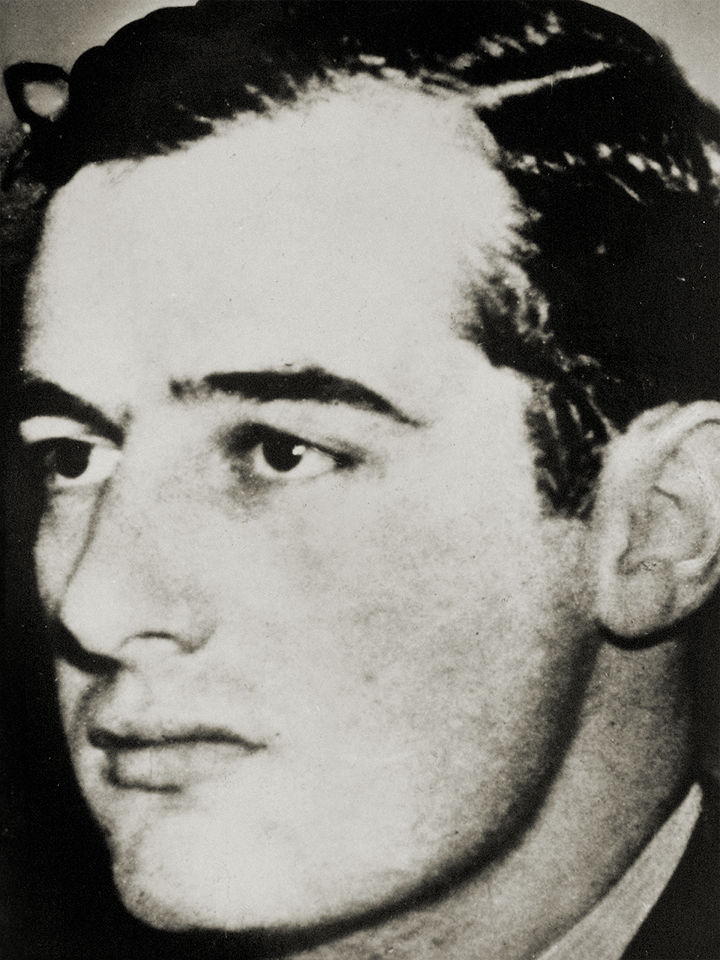 About the project
This site is as part of the Embassy of Sweden in Budapest's continuous work to honour the legacy of Raoul Wallenberg and to promote human rights. The initiator of the site was Ambassador Dag Hartelius. A special thanks to the author, Raoul Wallenberg expert and member of the Swedish Academy Ms. Ingrid Carlberg who has reviewed the site's historical content and provided many valuable comments.

The aim has been to make the text easy to read. Because of this some historical events have been simplified, and we use the modern names of some institutions. For example, the term 'Embassy' is used, instead of 'Legation' which was the actual name of the Swedish representation in Budapest during Raoul Wallenberg's time. The site presents a selection of locations, and the aim has not been to write the full story of Raoul Wallenberg or to present every location connected to his legacy.

If not else stated the photo credits on the site belong to Oliver Sin and the Embassy of Sweden in Budapest. The aim is to continue to develop this site and we welcome your ideas and suggestions on how the map can be developed and improved. Please contact us via email: walkwithraoul.budapest@gov.se

Learn more about Raoul Wallenberg:
Books:
Raoul Wallenberg: The Biography: The Man Who Saved Thousands of Hungarian Jews from the Holocaust. Ingrid Carlberg, 2012.
The Hero of Budapest. The Triumph and Tragedy of Raoul Wallenberg. Bengt Jangfeldt, 2012.
Films:
Good Evening, Mr. Wallenberg, Kjell Grede, 1990.
The Lost European, József Sipos, 2015
More films available here.
Associations and organisations:
The International Raoul Wallenberg Foundation
Raoul Wallenberg Academy (Sweden)
The Raoul Wallenberg Association (Hungary)
The Raoul Wallenberg House of Humanity Association (Hungary)
Created by
Krisztián Szabó, Attila Bátorfy, Andreas Attorps, Edina Tánczos About the project

This site is as part of the Embassy of Sweden in Budapest's continuous work to honour the legacy of Raoul Wallenberg and to promote human rights. The initiator of the site was Ambassador Dag Hartelius. A special thanks to the author, Raoul Wallenberg expert and member of the Swedish Academy Ms. Ingrid Carlberg who has reviewed the site's historical content and provided many valuable comments.

The aim has been to make the text easy to read. Because of this some historical events have been simplified, and we use the modern names of some institutions. For example, the term 'Embassy' is used, instead of 'Legation' which was the actual name of the Swedish representation in Budapest during Raoul Wallenberg's time. The site presents a selection of locations, and the aim has not been to write the full story of Raoul Wallenberg or to present every location connected to his legacy.

If not else stated the photo credits on the site belong to Oliver Sin and the Embassy of Sweden in Budapest. The aim is to continue to develop this site and we welcome your ideas and suggestions on how the map can be developed and improved. Please contact us via email: walkwithraoul.budapest@gov.se

Learn more about Raoul Wallenberg:
Books:
Raoul Wallenberg: The Biography: The Man Who Saved Thousands of Hungarian Jews from the Holocaust. Ingrid Carlberg, 2012.
The Hero of Budapest. The Triumph and Tragedy of Raoul Wallenberg. Bengt Jangfeldt, 2012.
Films:
Good Evening, Mr. Wallenberg, Kjell Grede, 1990.
The Lost European, József Sipos, 2015
More films available here.
Associations and organisations:
The International Raoul Wallenberg Foundation
Raoul Wallenberg Academy (Sweden)
The Raoul Wallenberg Association (Hungary)
The Raoul Wallenberg House of Humanity Association (Hungary)


Created by
Krisztián Szabó, Attila Bátorfy,
Andreas Attorps, Edina Tánczos